yesterday this went viral on facebook:

stuffed with doubt, my curiosity won over my hopes of not biting the bait.
i clicked.
i went in expecting to be underwhelmed and uninspired
BUT THEN…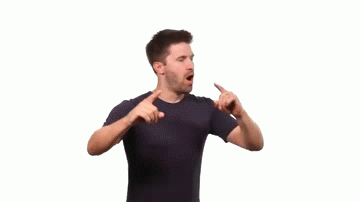 this is seriously cray cray crazy.
it is called Spritz and it could change the way we read FOREVER.
personally, i like books and the visceral experience of turning the pages, but for reading news and the like, this would be GRRRRRREEEEEAAAT!!
here is "The Science" behind it, which basically moves the words for you with the 'optimal recognition point' at the eye line. if you don't have to move your eyes around to locate the
start out at 350wpm:

here is my only holdup: dry eyes.
watching that thing move so fast and not wanting to miss anything makes blinking happen less.
plus, when i try and remind myself to blink, i am so focused on blinking that i miss or forget the content.
even with the blinking con considered, i'm for it because now i can say i can read at 600 wpm and that makes me feel like this:
what do you think?